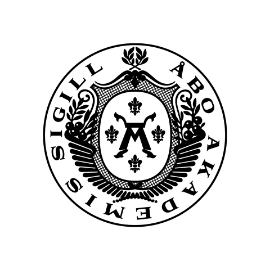 Transcripts and certificates
Åbo Akademi University charges a fee for service to persons not currently pursuing studies. This applies to persons who have not registered for the academic year or persons who do not hold a study entitlement at the university (Rector's decision 8.1.2013).
Service in the lower fee type includes:
Transcripts of Records
Copies of Degree Certificates
Copies of older study guides and course descriptions
Verification of degrees completed at ÅAU
Other certificates that require a smaller amount of work
Service in the higher fee type includes:
Reconstructions of lost Degree Certificates
Explanations of the contents of previously issued Degree Certificates
Other certificates that require a larger amount of work
NB! You need to contact the Faculty Office responsible for the service before paying the fee!
From 35,00 €
(incl. VAT 0%)
Product Code: Studieintyg och avskrifter